Language
Written language: English
Spoken language: Arabic - Lebanon
Market Efficiency and Behavioral Finance
You can watch a preview of this course by clicking on the first 3 videos in the curriculum below.
You will receive a certificate of completion upon completing all the modules of the course.
Course Details
The course consists of 2 Modules, each of approximately 1.5 hours.
The total course duration is approximately 3 hours.
Course Description
Have you ever invested in the stock market? If so, do you use technical analysis or fundamental analysis? Do you rely on momentum strategy or buy low sell high approach? Whatever your style, in every step you take, you're acting on assumptions about how efficient the market is. 
There are thousands of ads by people who made it big in trading by mere luck and, as a result, call themselves experts in beating the market. They rely on such anecdotes to sell you a 'get-rich-quick' scheme. 
This course is the opposite of that. It applies sound statistical evidence for you to understand the market better, using only peer-reviewed reputable sources. In this program, there are no claims about a magic strategy to beat the market. It emphasizes financially-savvy leadership skills and strives to make you aware of your biases to be objective, reduce magical thinking, and learn from the mistakes of others. 
Every video covers a topic that will help you inquire into and discover how the financial world works and bridges the gap between disciplines: financial mathematics, business ethics, psychology, economy, sociology, philosophy, and even evolutionary biology. 
This cutting edge learning journey is not a vocational course, though. It attempts to demystify finance and raise financial literacy in the Arab world to make you a better citizen. Do not let your emotions get the best of you. The main goal is to boost your critical faculties and guide you to financial readiness to save responsibly for a better future.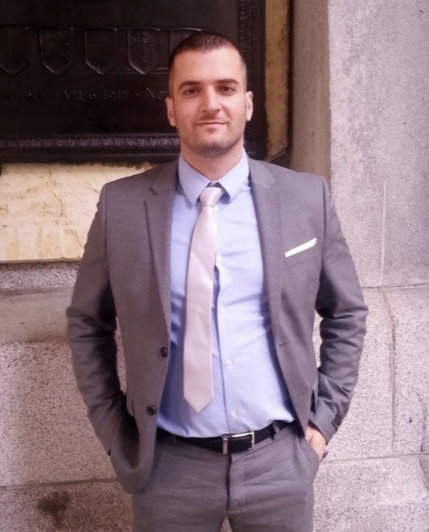 Hi, I'm Charbel Feghaly
I graduated from The George Washington University with a Master of Science in Finance and have experience in investment management in the USA and Lebanon.
While working, I have earned the CFA Charter, the FRM Certificate, and the CIPM Certificate. 
I have passed all the exams from the first attempt. I'm a university teacher and a financial consultant who will never stop learning.