Language
Written language: English
Spoken language: Arabic - Jordan
Introduction to C++ Programming Language
You can watch a preview of this course by clicking on the first 3 videos in the curriculum below.
You will receive a certificate of completion upon completing all the modules of the course.
Course Details
The course consists of 3 Modules, each of 2 hours.
The total duration of the course is 6 hours.
Course Description
This is an introductory course to problem solving using C++ programming language. It presents the fundamental concepts of programming using C++. It covers programming structures such as variable names, data types, streams, operators and precedence, arrays, strings, control structures, enumeration, basic structs and functions. It exploits practical examples using Microsoft Visual Studio. By the end of this course, students will master C++ fundamentals, be able to develop simple to intermediate C++ programs, and be able to resolve common C++ programming errors.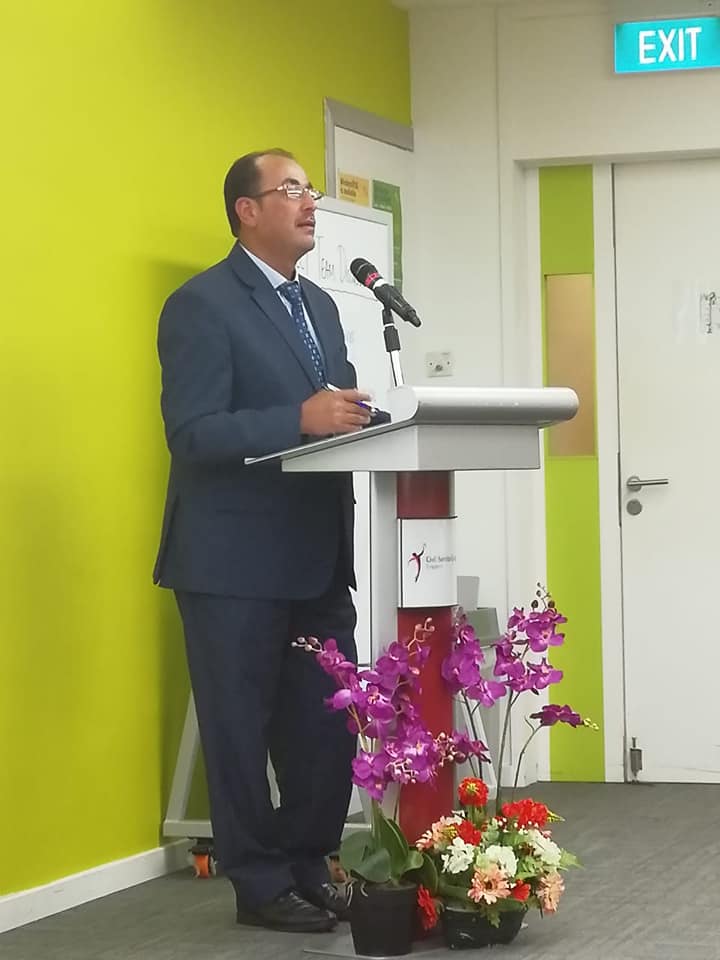 Hi, I'm Dr. Ahmed Otoom
Dr. Otoom has a Ph.D. in Computer Science with a GPA of (4.00 out of 4.00), Amman- Jordan. He has a dual master degrees in Information Technology Management and Computer Science with a GPA of (3.88 out of 4.00), USA. He has more than 7 years of professional experience in Teaching Computer Science and Information Technology at Princess Sumaya University for Technology, Irbid National University(INU), Prince Feisal Technical College (PFTC)- an accredited college from Albalqa Applied University-Jordan, andAl-Zytoonah University of Jordan.
Dr. Otoom has professional Certificates in PMP and PMI-PBA. Dr. Otoom has more than 35 training certificates in CS and ITM related fields as well as several published papers.
Dr. Otoom has more than 21 years of professional experience in project management, application design, development, testing and system analyst. He has experience in initiating, planning, executing, controlling/monitoring, and closing projects. He has excellent communication and leadership skills. Can handle and manage stress and able to work with multi-cultural teams. Dr. Otoom has a wide experience in information technology and quality management. Major Areas of interest include IT Management and consultation, Business Analysis, Teaching, Web Development, E-business solutions, and Computer Networks.
Dr. Otoom is the Ex-Director of Information Technology Department(ITD) at the Social Security Investment Fund(SSIF). The ITD oversees all IT related work in the SSIF. The ITD proposes policies for all IT activities. It supervises the development of systems and software solutions, provides technical support, and ensures security and protection to SSIF's IT related assets in accordance with applicable laws, regulations, policies, instructions, resolutions and directives.
Dr. Otoom is the EX-General Manager's Advisor for the Implementation of E-Gov Information Strategies and Policies at the National Information Technology Center (NITC). Duringthis assignment, Dr. Otoom designed, developed, and implemented a Strategies and Policies Implementation Framework (SPIF) to ensure successful implementation of the adopted IT strategies and policies of the Government of Jordan.
Dr. Otoom is accredited from the Higher Education Accreditation Commission to teach Information Security and Web Technology.