Language
Written language: English
Spoken language: Arabic - Jordan
Introduction to Digital Marketing
You can watch a preview of this course by clicking on the first 3 videos in the curriculum below.
You will receive a certificate of completion upon completing the course.
Course Details
The duration of the course is 2 hours.
Course Description
This course provides actual implementation, it's not limited to theoretical framework!
In this course, we will help you to set up the most important milestone for a successful digital marketing campaign.
You will learn to build up a strategy and execute it, also, to learn how to monitor the performance.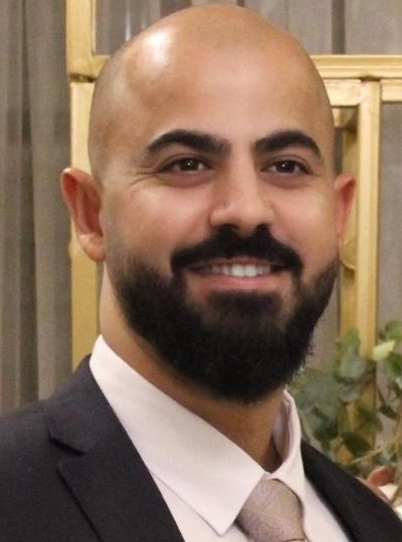 Hi, I'm Yazan Al-Qasem
Yazan Al-Qasem is Business Development & Marketing Expert with more than 15 years of experience, he has worked in several companies in the field of banking, financing, logistics, and airlines, with responsibility for marketing programs, brand management, and corporate sponsorships.
He has worked in partnership with several entities including JEDCO, Oasis 500 in the field of business coaching helping companies in varies sectors including FMCG, chemical manufacturers, IT companies to apply the knowledge and skills to achieve faster, more targeted success. With focused, one-on-one discussions about how to apply new concepts and internalize them, participants realize the greater benefit for themselves, their teams, and the organization.
Currently Yazan Al-Qasem is the managing director for Sales Leads Marketing & Consultation company that works in the field of digital marketing, prior to this position he worked as marketing and Business Development Manager in Islamic Financing House Company, in addition to his two years work as Regional Marketing Manager / Levant & Iraq for Qatar Airways, where he directed major Marketing Activities and launched new products in various countries with fragmented market segments and achieved high marketing ROI results.
Yazan's greatest strengths are his creativity, drive, and leadership. He thrives on challenges, particularly those that expand the company's reach. His most recent project involved the Launching of Islamic Financing House Company as a newly established startup. This resulted in the soft opening of the company in Apr. 2016 with achieved revenue of almost JD 1 Million in the first three months.
Yazan already has extensive knowledge in the field of Business Analysis, Feasibility studies and Marketing as he holds an MBA from Jordan University in addition to several professional certificates such as PMP and CBMA.
With a passion for teaching, Yazan is actively involved with several training centers as he has provided several training courses in different fields including; Sales & Marketing, Customer Service, Communication & Negotiation skills and Entrepreneurship in different countries such as Qatar, Libya, and South Africa.