Language
Written language: English
Spoken language: Arabic - Lebanon
Architectural Rendering in Lumion 10
You can watch a preview of this course by clicking on the first 3 videos in the curriculum below.
You will receive a certificate of completion upon completing all the modules of the course.
Course Details
The course consists of 9 Modules, each of 2 hours.
The total duration of the course is 18 hours.
Course Description
"Architectural rendering in Lumion 10" is an all in one architectural rendering solution, it allows students, visualizers, and architects to visualize 3D models in an image with real life environments and artistic flair.
Whether the model is in Revit, Sketchup, ArchiCAD, Rhino, AutoCAD or 3dsMax, among others, "Lumion 10" instantly creates life into the user's project with realistic landscapes and urban context, stylish effects, and thousands of objects and materials from the content library.
The course will help you creating astonishing images, videos and 360 panoramas with lightning fast speeds and it will be divided into 10 modules approximately in which users will develop rendering skills with ease.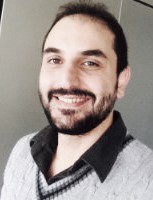 Hi, I'm Eddy Mahfouz
Lebanese Architect | Urban Planner [Eddy Mahfouz b.1980, Byblos, Lebanon.]
Having more than 17 years of experience, Eddy Mahfouz has been building his career by working on small to large scale projects in Architecture & Urban Planning in MENA region, Africa & many other countries including his native country Lebanon. His work stretches from design till execution drawings, being part of a team or project manager in others, his talent while working in different scenarios has shown more flexibility in client demands and needs.
Eddy's practice grew from his research into the relationship of form and nature, an on-going manifesto from this early interest into the subject during years of experience. He carried this ethos with him while acquiring years of experience in the Gulf, MENA region and Lebanon.He thrusts his passion for nature and form in implementing his tenets for creating innovative architectural forms. His evolved practice has acquired a privileged track record for delivering projects with the highest architectural excellence merging state-of-the-art design ideas, building expertise, and environmental responsibility.